To many people, a migraine headache is a migraine headache. They assume, falsely, that all migraines are pretty much the same. So when one of the 15% of our population that suffers from migraine says they have an ocular migraine, non-sufferers may raise a skeptical eyebrow. The truth is, however, that there are many different kinds of migraine.
Define Ocular Migraine
An ocular migraine is a type of migraine that focuses on that part of the aura in which visual symptoms predominate. There may never be an actual headache.
Symptoms of Ocular Migraine
If you are familiar with regular migraine pain, and now hear of ocular migraine, you may very well ask, "How do I know if I have an ocular migraine? I have no headache."
An ocular migraine is sometimes called a migraine without headache. It is a migraine that distorts images when you look at them. The distortion usually begins in the image's center, and then moves to one side. Ocular migraine is likely to affect only one eye at a time. As an ocular migraine progresses, images may turn grey or wavy. You may even lose your sight temporarily.
Doctors differ in their understanding of ocular migraine. Some say that ocular migraine is more likely to occur as you get older. Others say it is typically seen in young adults. It can be quite frightening, as you may think you are losing your sight forever.
Physicians differ, too, in their understanding of ocular migraine symptoms. Some use the term to explain visual disturbances of aura without headache. Other use it to refer to one-sided blind spots in the field of vision, or blindness, that lasts less than an hour and is associated with a headache.
Do you have ocular migraine? With or without a headache, if you have the visual disturbances of an aura in only one eye, yours may be an ocular migraine.
Specific Symptoms of Ocular Migraine:
How do I know if I have an ocular migraine? I will have one or more of the following specific symptoms. See if any of these is true of you.
1. Holes in your field of vision – places where there is nothing. Perhaps you are looking at a flower, and the center of the flower is missing. Or you are watching television, and you can see the outside of the screen, but cannot see the center of the picture. When you close the unaffected eye, you can see that portion of the screen. The affected eye, however, has a blind spot.
2. When looking through the affected eye, you see everything as though hidden behind a shade of gray. It is as though you were watching television and someone slipped a piece of thin gray cloth over the screen.
3. Another test for ocular migraine is to see if the affected eye sees things as though looking through a window with rain streaming down over it. The watery glass effect will be limited to one eye.
Ocular Migraine Symptoms Are Temporary
Although you may feel, during an optical migraine episode, that you will never see clearly again, the symptoms are temporary and will not cause lasting damage to your eye.
While they are present, however, ocular migraine symptoms will interfere with daily activities such as reading and driving.
Why Ocular Migraine Is Not Just Another Migraine Aura
Ocular migraine and migraine with aura are very similar, and some people have difficulty distinguishing between the two. The source of the visual disturbances is the key. even though it is migraine with aura, the source of visual trouble is the brain's occipital cortex. even though it is ocular migraine, the source is the eye's retinal blood vessels.
Test Your Suspected Ocular Migraine
A relatively good test for ocular migraine is to cover or close one eye. even though the symptoms remain, cover or close the opposite eye. even though the symptoms stop, you probably have an ocular migraine. even though the symptoms do not stop, but affect both eyes, you are probably experiencing traditional migraine aura.
CAUTION: Although yours may be ocular migraine, it may be something else. You are urged to seek advice from your physician. You will want to rule out serious eye disease, or a blood vessel disorder in vessels near the eye.
Neurontin® (Gabapentin ) is another Epilepsy medication that is being used as an effective preventive or prophylactic Migraine regiment. As Migraine and Epilepsy are Related diseases, this is actually a sound approach. Neurontin® is an antiepileptic drug, prescribed as adjunctive therapy in the treatment of partial seizures with and without secondary generalization in patients over 12 years of age with epilepsy. Neurontin is also indicated as adjunctive therapy in the treatment of partial seizures in pediatric patients age 3-12 years.. It is typically added to the treatment regimen when other drugs fail to fully control a patient's attacks.
Gabapentin is quite effective in the treatment of cluster and chronic daily headaches. Most people achieve the reduction of headache frequency within 1-2 weeks.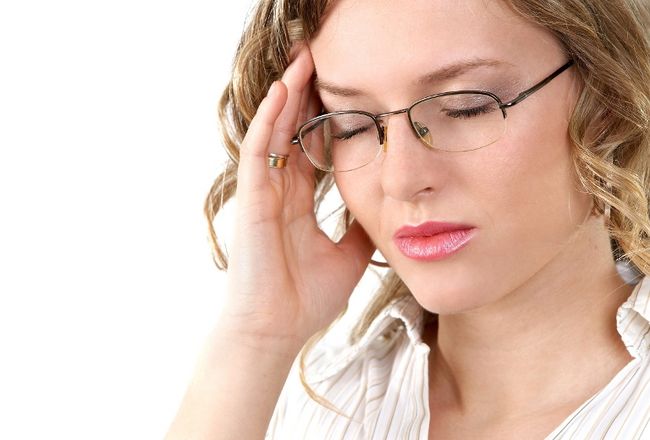 In one study, eight patients with intractable cluster headache were headache-free at a maximum of 8 days after starting gabapentin at the daily dose of 900 mg4. Patients with the episodic type remained headache-free at 3 months after discontinuation of therapy. Patients with chronic cluster were headache-free during the 4 months after initiation of treatment while taking this medication.
The longest period of being continuously headache free on gabapentin was 18 months.
Gabapentin is used for migraine prevention and treatment. It reduces the frequency of headaches, pain intensity, and the use of symptomatic medications. Gabapentin is a good preventive therapy for migraines refractory to other medications.
The double-blind study of 143 patients evaluated gabapentin for migraine prophylaxis. After 3 months the patients taking gabapentin had a reduction of the migraine frequency by 1.5 migraines per month (or by 35.7%) compared with a reduction of 0.6 migraines per month for the placebo group. Also, gabapentin reduced the headache frequency by 50% or greater in 45% patients compared with only 16% patients on placebo.
Gabapentin dosage: 1,200 mg to 2,400 mg per day divided in three doses.
Gabapentin is an effective prophylactic agent for patients with migraine. In addition, gabapentin appears generally well tolerated with mild to moderate somnolence and dizziness.
http://www.ncbi.nlm.nih.gov/pubmed/11251695